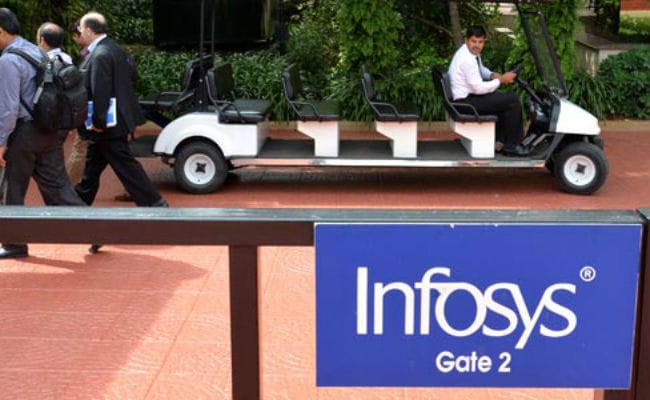 HIGHLIGHTS
I have deep regard for all our cofounders, said Nandan Nilekani
Infosys has appointed an external law firm to conduct an investigation
Infosys shares traded 1.5 per cent higher
Infosys said on Wednesday it "strongly condemns the mischievous insinuations" made by anonymous sources against the co-founders and former colleagues. The statement from the country's second largest IT services exporter comes amid whisleblower complaints alleging certain "unethical practices" and accusing accused CEO Salil Parekh of leading an effort to shore up profits through irregular accounting. Shares in Infosys jumped nearly 4 per cent after the release of the statement.
"These speculations are appalling and seem to be aimed at tarnishing the image of some of the most accomplished and respected individuals," said Nandan Nilekani, chairman, Infosys, in the statement.
"I have deep regard for the life-long contribution of all our cofounders. They have built this institution and have served this company selflessly and even today, remain committed to the long-term success of Infosys," Mr Nilekani added.
Infosys had said in a separate statement the previous day that it received no evidence to support the allegations in a whistleblower letter from last month.
The letter – claimed to have been written by some employees of the company in October – said the chief executive instigated them and others to bypass approvals for large deals, fearing a negative impact on shares from reduced profit.