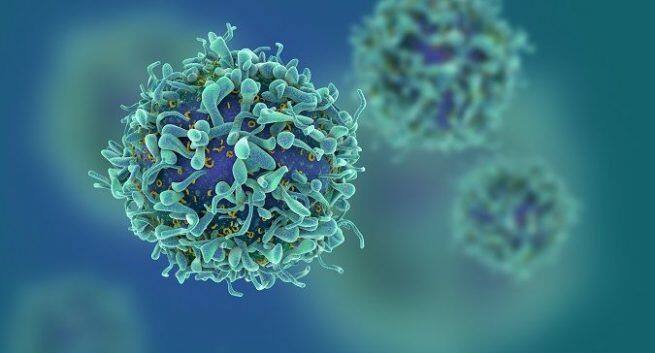 A new study has come up with an interesting link between cancer cells and fallopian tube and ovary, the reproductive parts in women. The research from University of Illinois at Chicago showed that cancer cells in fallopian tube affect normal signalling between reproductive tissues and stimulate the release of norepinephrine, a small molecule hormone from the ovary, highlighted a recent media report. The study has appeared in ACS Central Science, an open-access journal published by the American Chemical Society. The study revealed that cancer cells take over the communication between the fallopian tube and the ovary in order to create an environment that is more suitable for its growth. Not just that, the rise in norepinephrine levels makes the cancer cells migrate from the fallopian tube to the ovary.
Pointing out at the common misconception that ovarian cancer cells originate from the ovary, Joanna Burdette, a co-author of the study reportedly said: "Over the last several years we have come to learn that ovarian cancer cells, specifically high-grade serous ovarian cancer cells, originate in the fallopian tube and migrate to the ovary where they become established as ovarian cancer, the fifth leading cause of cancer death among women."
The researchers used imaging mass spectrometry and ovarian tissue from mice to observe the spatial distribution of chemical signals around the ovarian tissue in response to eight different cell environments that includes cells engineered to represent healthy fallopian tube cells and fallopian tube-derived ovarian cancer cells at several stages of development, according to the media report.
The researchers found that the norepinephrine concentration remarkably increased and was seen to be centrally located around the ovary only when cancer cells derived from the fallopian tube was present.
"This tells us that the communication between the fallopian tube and the ovary changes as normal fallopian tube cells evolve to become aggressive, particularly when they are in proximity to the ovary," Burdette reportedly added.