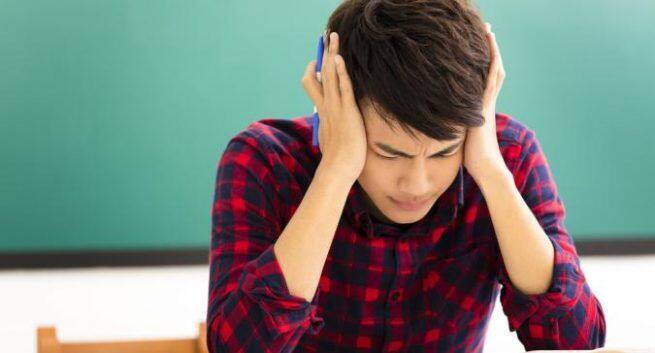 In February 2018, 19-year old KS from Mumbai experienced a severe headache. The pain subsided after he consumed painkillers and rested. Unfortunately, the relief was temporary. The headaches began to recur frequently and linger for hours.
Initially, KS did not consult a doctor. He reasoned that headaches were nothing to worry about. There were no other symptoms. He attributed the throbbing pain to his hectic college schedule and exposure to the harsh summer sun. However, with continuing headaches and the pain becoming unbearable, he was admitted to an emergency department of a hospital. There again, KS was given pain-killers as he had no associated signs.
KS then consulted a neurologist. An MRI investigation revealed cerebral venous sinus thrombosis (CVST). This is a rare condition that affects just five patients in a million in the West. CVST is the presence of a blood clot in the dural venous sinuses that drain blood from the brain. Initial symptoms include a headache and blurred vision. As the condition progresses, patients may experience fainting or loss of consciousness, stroke and seizures, with this chain of events ending in a coma and death. Swift diagnosis is essential for a patient's recovery.
If untreated, CVST can be fatal to both children and adults. KS was lucky. Though his initial diagnosis was delayed, he received an appropriate course of treatment from specialists. This helped prevent a stroke, and thus possibly saved his life. He is currently under the care of Dr Savita Rangarajan, an international authority in the field of haemophilia, hemostasis & thrombosis. KS is currently being investigated for an underlying cause for this thrombosis.
Commenting on the need for wider awareness of thrombosis, Dr Savita reportedly said that the primary need in the Indian context is to emphasise the seriousness of thrombosis, so patients come forward to consult their physicians upon experiencing symptoms. This will facilitate diagnosis and ensure that the condition can be managed effectively from the onset. Though no nationwide data is available, it is safe to suspect that anywhere between 20-30 per cent of cases are undiagnosed.
She also believes that CVST, in particular, may be more prevalent in India than in the West. Dr Savita also said that in her own practice in the UK, over the last 20 years she did not come across as many CVST cases as she has in the last 3 months in India. The reason for this trend needs to be investigated, as it could be driven by lifestyle, nutrition, heat, infection and inflammation patterns. The newly established Haemophilia & Thrombosis Centre at JJ Hospital, along with other likeminded clinicians in BJ and GMC, will establish a registry for this condition.  In the long-term, such data will help identify ways and means to treat thrombosis effectively and better understand its root cause in India and therefore methods for prevention.