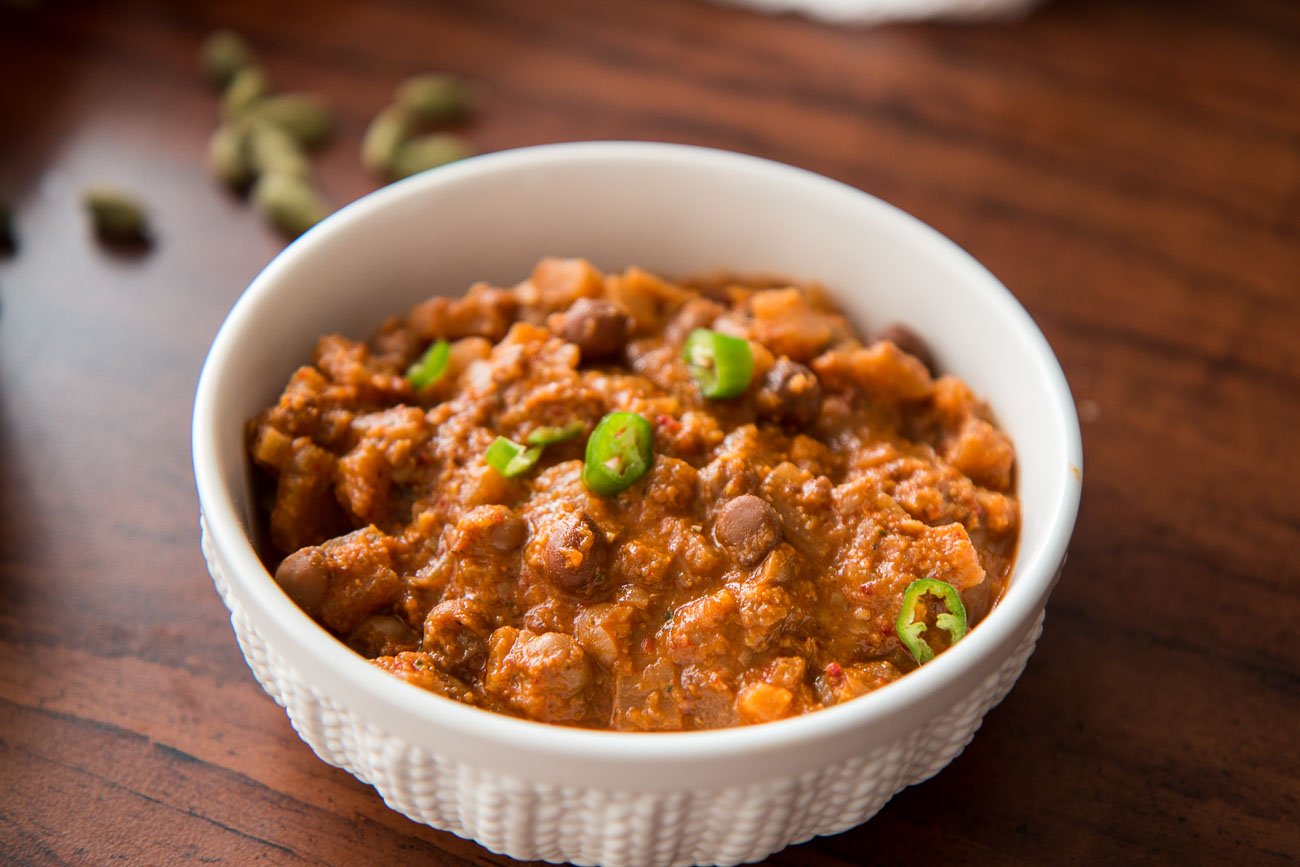 Bring out the gigantic banana leaves and get cooking some of the best loved meals of Kerala while you prepare the Onam Sadhya to celebrate the festival Onam 2018. Let the festivities and good food take over as the country celebrates Onam 2018. The 10-day harvest festival began on 15th August, and ends on 25th August, 2018. During this period, people in Kerala commemorate the homecoming of the mythical King Mahabali. Apart from fresh flower decorations and power-packed boat races, the highlight of the festival is an elaborate meal called the Onam Sadhya or Onam Sadya.
Onam Sadhya, which in Malayalam means 'banquet' is a sensational multi-course vegetarian meal that features over 24 dishes on a banana leaf.  Onam Sadhya is enjoyed without any cutlery and is usually eaten while sitting on the floor.
The usual items in an Onam Sadhya include: Kaaya varuthatha (banana chips), chena varuthatha (yam chips), sarkara upperi (Jaggery coated banana chips), mango pickle, lime pickle, puli inji (tamarind & ginger chutney), kichadi (Gourd in mildly spiced yoghurt), pachadi (Pineapple in yoghurt) , olan ( ash gourd with black beans in a coconut milk gravy), stir-fried vegetables with grated coconut, theeyal (mixed vegetable gravy), erissery (mashed beans and pumpkin with coconut gravy), avial, puliserry (yogurt based curry), kootu curry (black chickpeas curry), sambar, rasam, spicy buttermilk, bananas, papad and of course boiled rice.
Now, how can you get your very own Onam Sadhya? We dug into our treasure trove and found 10 easy-peasy recipes you can whip up at home to give your family their very own customized Onam Sadhya.
1. Erissery
This is a gorgeous and mildly-spiced mix of grated coconut mixed with pumpkin, garlic and green chillis. It's tempered with a beautiful blend of mustard seeds, chillis and crisp curry leaves.
2. Pulissery
A simple and popular side dish made with ash gourd, pappaya or cucumber and a yogurt based gravy.
3. Thenga Choru
Give the usual every-day rice a coconut-y spin with some tasty coconut rice.
4. Pachadi
A light and smashing blend of coconut, curd and pineapple combined with fiery chillies and spices.
5. Avial
A delicious dish that uses potato, carrots, raw banana, drumstick, beans and a small piece of raw mango. It's served on a bed of Kerala rice that you'd want to dig into right away!
6. Paal Payasam
Onam Sadhya isn't complete without a smashing dessert and payasam gives you just that.  A typical Onam Sadhya has four different kinds of payasam but why don't we start with just one brilliant one.
7. Rasam
With lots of pepper and tomatoes, rasam with its thin consistency is a real hit with any South-Indian meal. Try it out and you'll know why.
8. Kadala Curry
A curry packed with black chana and smooth gravy, this one is a real winner!
9. Kalan Kerala Curry
An easy breezy curry prepared using buttermilk, mustard seeds, coconut and raw bananas.
10. Ulli Theeyal
A Kerala delicacy made with shallots or tiny onions cooked in a roasted coconut gravy.
Use these brilliant recipes, to prepare your own Onam Sadhya menu and impress your family and friends.
Happy Onam 2018!