Our financial activities and decisions affect our present and future financial health. Our financial activities include spending, budgeting, investing, saving, retirement planning etc. and until recent times, these could be pretty tedious and at times quite challenging tasks. However, today's smart mobile apps help in making these chores a lot easier and definitely great fun. Here are some of the top finance apps for iPhone that keep track of your financial activities and guide you every step of the way. Now you have absolutely no excuse for not being aware of where your precious money is going.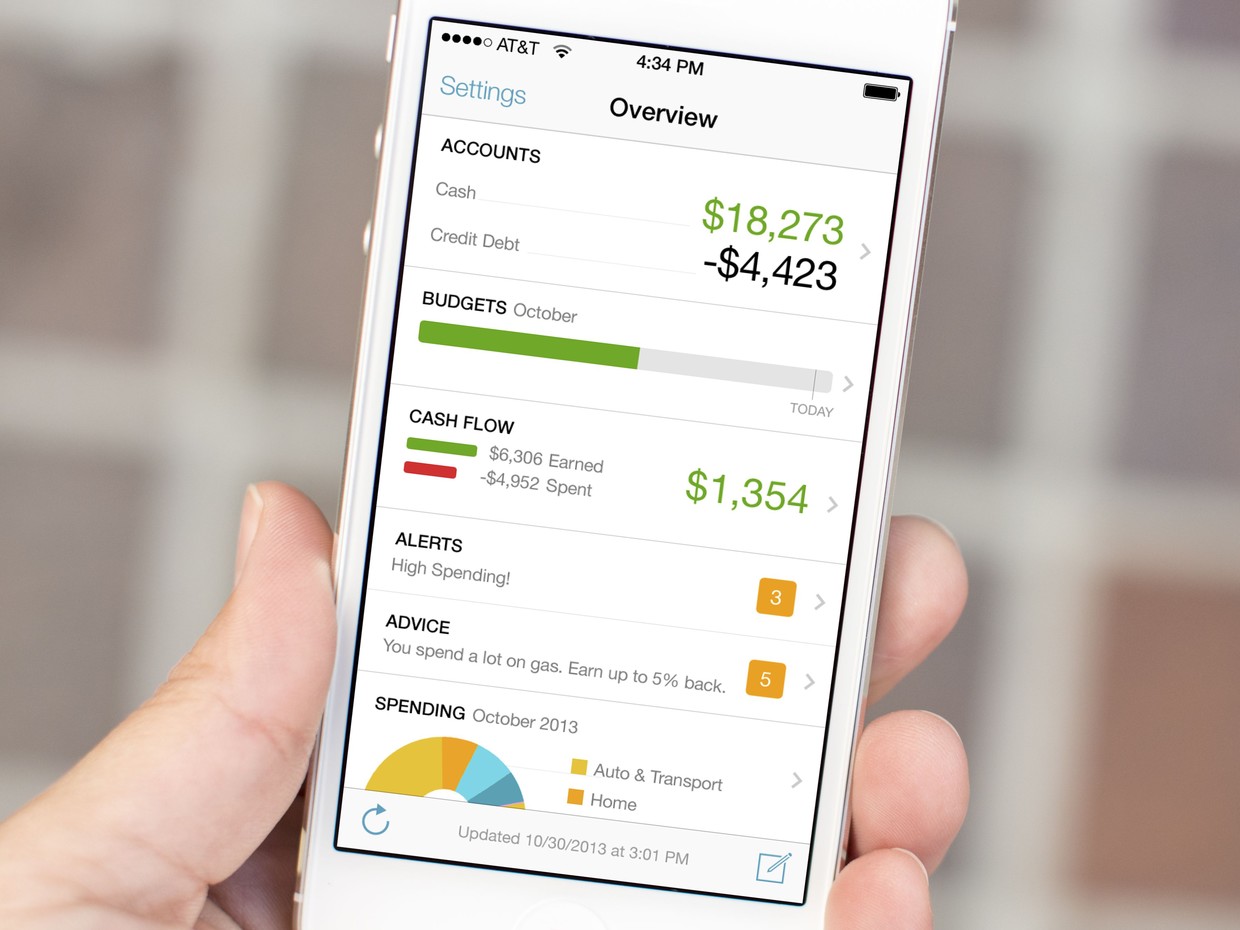 Everyone wishes to manage their personal finances well, iPhone finance apps are really convenient and secure for getting started or staying serious whether it is about working toward enhancing your credit score or reminding you to pay your bills. There are a host of iPhone finance apps in the App Store. They are effective in meeting your specific requirements irrespective of your financial objectives and goals. Here are a few iPhone apps you could try out for managing your personal finances well.
BillGuard
BillGuard is best for tracking your credit cards and monitoring all activity relating to them in one place. It also, boasts of a built-in passbook support for viewing where all of your accounts actually stand at one glance. This is supposed to be a crowd sourced data so it remains updated at all times. Clear transactions are obviously safe. Flag ones are not authorized by you. BillGuard has the capability of contacting the merchant very much on your behalf. Besides monitoring your current finances, BillGuard is able to demonstrate where exactly your money seems to go and where precisely, you could think about saving.
MyFICO
MyFICO is the best app for keeping strict vigilance and control over your credit score and credit report. MyFICO happens to be an effective Subscription Credit Monitoring Services that keeps you abreast with your latest credit scores and report. You would be notified regarding each and every modification in your credit score. With just a simple tap, you would be able to see your present credit score. You have the option of using a password to stop any unauthorized intervention. No unauthorized personnel could have access to your credit details.
BUDGT
No one desires to be on a budget, but sometimes, one needs to go on a budgeting mission to save some money. BUDGT is supposed to be the most hassle-free budgeting app. The app is incredibly simple and easy to use and it has a fabulous interface, which really makes sense. You simply need to budget for various categories and then go on tracking expenses as and when you incur them. BUDGT would be taking care of everything else. The app tells you accurately, at just one glance, those areas where you require scaling back, also, the categories you are doing well.
Check
Check is a fantastic tool for managing bills, as it makes sure that everything is actually paid on time. Check was formerly called PageOnce. At just a quick glance, you would be reminded about the bills that would be due soon. The app can also, remind you of the due dates that are approaching through push notifications.
If you opt for it, Check could also, pay your bills very much on your behalf. Check is known to have numerous other attributes and features. It is capable of managing and monitoring as little or as much as you desire. If you are bad at keeping track of due dates and wish to avoid unnecessary late fees, you must have Check on your iPhone.
Author Bio: Josh Ferdinand is a financial analyst and a columnist. He enjoys blogging and loves to visit sites such as http://www.leasequit.com/ to know interesting details about leasing and its financial repercussions.